Opinion by R. Albert Mohler Jr., Special to CNN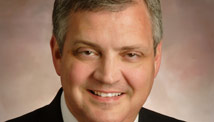 (CNN) - The death penalty has been part of human society for millennia, understood to be the ultimate punishment for the most serious crimes.
But, should Christians support the death penalty now, especially in light of the controversial execution Tuesday in Oklahoma?
This is not an easy yes or no question.
On the one hand, the Bible clearly calls for capital punishment in the case of intentional murder.
In Genesis 9:6, God told Noah that the penalty for intentional murder should be death: "Whoever sheds the blood of man, by man shall his blood be shed, for God made man in his own image."
The death penalty was explicitly grounded in the fact that God made every individual human being in his own image, and thus an act of intentional murder is an assault upon human dignity and the very image of God.
In the simplest form, the Bible condemns murder and calls for the death of the murderer. The one who intentionally takes life by murder forfeits the right to his own life.