Opinion by Craig Detweiler, Special to CNN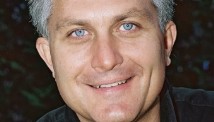 (CNN) - It is understandable why Breanna Mitchell's sunny tweet from Auschwitz as "PrincessBMM" would spark a viral outcry.
A tour of a concentration camp, where so many Jews lost their lives, may move us to take photos or post responses - but few would include smiles, or selfies.
But Mitchell is not the first teenager to generate Internet outrage by her response to the Holocaust.
When Justin Bieber visited the Anne Frank House last year, he wrote in the museum guest book, "Truly inspiring to be able to come here. Anne was a great girl. Hopefully, she would have been a Belieber."
While many have ripped into Mitchell and Bieber for their insensitivity, I don't think they intended to be disrespectful to the dead.
Thanks to the ubiquity of mobile devices (mobiquity!), adolescent mistakes and hard lessons that used to be learned in private can quickly devolve into public drubbings.
This is what happens when new technologies clash with ancient understandings of the sacred. The problem is so pervasive that a Tumblr site, "Selfies at Serious Places" is dedicated to such faux pas.
We have very few spaces that our culture considers sacred, where an association with the divine results in a feeling of awe or reverence. Death may seem especially abstract to young people who haven't been shown how to grieve, mourn or respect the dead.
So how might we help the emerging generation to develop a digital decorum that accounts for sacred spaces? Can we incorporate electronic ethics into religious instruction?