Opinion by Jeremy Courtney, special to CNN
[twitter-follow screen_name='JCourt']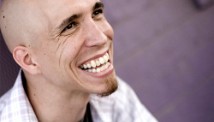 (CNN) –We had no idea what we were doing, so we helped everyone.
My wife and I moved to Iraq in 2007 to assist in relief and development. We have since made friends on all sides, deep behind "enemy lines."
Since the fall of Mosul to Sunni militants in June, the world has struggled to accept the failure of the American project in Iraq, the rise of "political Islam" and the marking of Iraqi Christians and other minorities for death or expropriation.
The world may watch from afar and denounce all Iraqi Muslims as militants bent on conquest. But up close, the reality is very different.
It was a Muslim cleric who may have saved this Christian's life. And I'm not the only one.
Even as jihadists justify their atrocities in the name of Islam, millions of Muslims are standing in solidarity with Christians who have been expelled from their homes.