Opinion by Russell D. Moore, special to CNN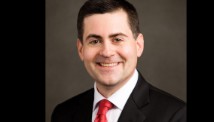 (CNN) - The country collectively winced as we watched an NFL running back punch his fiancee in the face on an elevator, captured by security video.
The horror in the country crossed all the usual ideological and political divisions. Consciences intuitively knew this was wrong and shocking.
The video brought to light for many Americans what every church and religious institution in America must deal with on an ongoing basis: violence against women.
As a Christian, I believe it's important to see this issue through the dual lenses of both the responsibility of the state and of the church.
The state, and the larger culture, has a responsibility to work against such violence. The Scripture says that the state is delegated a "sword" of justice to be used against "evildoers" (Roman 13:4). That clearly applies in these horrifying cases.
Often, men who abuse their wives or girlfriends will seek to hide under the cover of therapeutic language, as they seek to "deal" with their "issues."
There is no question that a man who would abuse a woman is socially and psychologically twisted, but we should not allow this to in any way ameliorate the moral and public evil involved in these cases.
The state should work, at every level, to prosecute abusers of women and children in a way that will both deter others and make clear society's repugnance at such abuse.
Moreover, we should recognize that many abused women stay in the shadows because they believe our court system will not adequately protect them from further violence. They fear that reporting such behavior will fuel even worse danger later.
Justice should be clear and decisive enough that women will be freed to come forward, with the full protection of the law.
This means that churches should recognize the responsibility of the state in curbing such injustice. When a woman is abused, the church should notify police authorities, immediately, even as it ministers to the abused woman and, when applicable, her children.
Simply getting her out of the home is not enough; the abuser must also stand accountable in a court of law.
We also should recognize the economic realities that often cause women to fear that they are trapped in an abusive situation. Whatever our differing ideas about the appropriate size and scope of the government safety net, we should call out, and repudiate, any rhetoric that denigrates the often-dizzying economic hardships especially of women in crisis.
And the call to justice in this arena ought to further encourage some of the unusual alliances we've seen in recent years.
Just Tuesday, I, a very conservative Southern evangelical, spent the afternoon with a very liberal feminist elected official from Northern California. We disagree on probably almost everything, but we agree on, for instance, protecting girls and women from forced prostitution, sex slavery and trafficking.
On these issues of exploitation of vulnerable women, the evangelical right and the feminist left often find ourselves in the same place, even if we take different paths to get there. Let's work together where we can to stop a rape and violence culture against women and girls.
The answer to this crisis is not entirely one of public justice, though. The church, and other religious institutions, must address the spiritual and moral realities behind this evil.
The time to start addressing domestic violence is not just reactively in a crisis but proactively, starting in our children's programs. We should teach our boys to reject as unworthy of Christ the sort of "bro" culture that sees women as objects, whose value is assigned by their sexual attractiveness or availability to men.
We ought to frankly confront abusive men with what some contemporary Christians find squeamish and our secular neighbors find offensive: hell.
We are the people who believe that every idle word and every hateful act, no matter how covered up in this life, will be brought into the open at the Judgment Seat. We ought to warn men that their cowardly and predatory acts toward women do not escape the scrutiny of God.
We ought to, then, discipline those men who abuse, right up to the point of excommunication. We call on the state to do its duty, and we must likewise do ours simultaneously.
And we must preach and teach about what it means for a Christian man to avoid any pull toward predatory or abusive behavior. Too many evil men justify their actions on the basis of the biblical language of "headship."
Headship in the Bible, though, is not coercive power, and it certainly is not abuse. Headship signifies that a man is to sacrifice himself, pouring himself out for the nourishing and flourishing of his wife and of his children (Ephesians 5:21-31). It's not about privilege or power but about modeling the other-directed leadership of Christ.
We should then teach girls and women the truth: that a man who hits them has surrendered his headship and that it is the business of the state in enacting public justice and of the church in enacting church discipline.
This will mean giving opportunities for women who feel called to stand publicly and tell their stories, showing those hiding in their hurts, that there is a way out.
The world around us is often violent, misogynistic, hypersexualized. We ought to be a countercultural presence, embodying a kingdom that calls on us to cherish and protect the vulnerable, including women and girls in danger.
Russell D. Moore is president of the Southern Baptist Ethics & Religious Liberty Commission, the Southern Baptist Convention's official entity assigned to address social, moral and ethical concerns. The views expressed in this column belong to Moore.