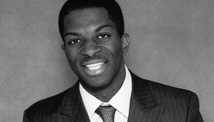 Editor's note: Anthony Coley is the former communications director and chief spokesman for the late Sen. Edward Kennedy and former New Jersey Gov. Jon Corzine. He works as a director at the Brunswick Group, a communications consulting firm.
Rarely do Democrats, Republicans, veterans, military generals and leaders of differing religions and denominations come together to condemn an act that has not even happened.
Yet there are those occasions when the security of our nation and safety of our troops demand it. This is one of those times.
On Saturday, the ninth anniversary of the September 11 terrorist attacks, a pastor in Gainesville, Florida, says he will burn copies of Islam's most sacred and revered book, the Holy Quran. In Islam, the Quran is viewed as the eternal and literal word of God and any mishandling or mistreatment of it is considered extremely offensive.