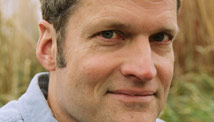 Editor's note: Stephen Prothero, a Boston University religion scholar and author of "The American Bible: How Our Words Unite, Divide, and Define a Nation," is a regular CNN Belief Blog contributor.
By Stephen Prothero, Special to CNN
The United States just finished a diversity election that saw a president elected not by old, white men but by Latinos, African-Americans and Asian-Americans.
Now that Pope Benedict XVI has announced his retirement, the Roman Catholic Church is preparing for an election of its own. Though in this case, the election will be decided not by rank-and-file Catholics but by the College of Cardinals.
It is well known that the demographics of the Catholic Church are changing quickly. Membership is hemorrhaging in Europe and barely stable in the United States, but it is booming in Asia and Africa and Latin America, which together account for two-thirds of the world's Catholics.
In recent years, the papacy has seen some demographic milestones, as the College of Cardinals moved beyond Italy to tap popes from Poland (John Paul II) and Germany (Benedict XVI). There is now some speculation that an American might be considered, namely Cardinal Timothy Dolan, the archbishop of New York.
But the church could take a much bolder step, tapping a pontiff that represents its future in the "Global South" rather than its past in the "Global North."