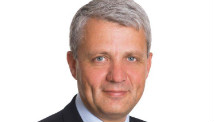 Editor's note: Dagfinn Høybråten is a vice president of the Norwegian Parliament and chairman of the GAVI Alliance Board. GAVI is a public-private partnership that works with governments, vaccine producers, faith-based organizations and others to expand access to vaccines and immunization. Since its launch in 2000, GAVI has helped immunize 370 million children in the poorest countries.
By Dagfinn Høybråten, Special to CNN
Despite their political, religious and ethnic differences, leaders from around the world are coming together for today's National Prayer Breakfast in Washington. As they do, it is worth noting that faith and science are also coming together around the world to promote healing and equality in the form of access to vaccines.
Vaccines are a triumph of science due to their incredible capacity to save lives and protect health. Yet vaccines reach only four out of five children who need them. To reach the fifth child, science has found an important partner in the faith community, which helps bring vaccines to the most remote areas and the children who need them most. FULL POST