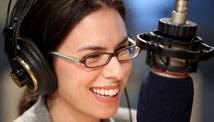 Opinion by Danielle Elizabeth Tumminio, Special to CNN
(CNN) - When I heard a federal judge struck down part of Utah's polygamy law last week, I gave a little squeal of delight.
To be clear, I'm an Episcopal priest, not a polygamist.  But I've met the family who brought the suit, and these people changed how I think about plural marriage.
Before I met the Browns - made famous by the reality television show "Sister Wives" - I had the kind of reaction most modern-day Christians would have to their lifestyle: Polygamy hurts women. It offers girls a skewed perspective of who they can be. It happens on cultish compounds. It's abusive.