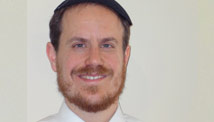 Editor's note: Since 2004, Shmuel Herzfeld has been the Rabbi of Ohev Sholom - The National Synagogue, the oldest and largest Orthodox synagogue in Washington, D.C. His first book will be published within a year, titled: The Relevance of the Torah for our Modern Lives.
By Rabbi Shmuel Herzfeld, Special to CNN
The lower house of the Dutch parliament recently passed legislation that would ban ritual slaughter in accordance with both Jewish law, known as shechita, and Muslim law, known as halal.  The legislation would require the stunning of animals before their slaughter, an act that is forbidden by Jewish law.
For Jews, this is a very emotional issue that cuts at the core of who we are.
In our history, we have seen unfriendly governments attack our sacred rituals as a way of sending a message to their citizens that our religion is alien and barbaric.
We know that it often masquerades as a concern for a more humane treatment of animals, but in reality, it is just a smokescreen for old-fashioned bigotry.