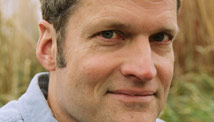 Editor's note: Stephen Prothero, a Boston University religion scholar and author of "God is Not One: The Eight Rival Religions that Run the World," is a regular CNN Belief Blog contributor.
By Stephen Prothero, Special to CNN
(CNN) - Anyone who is old enough to remember Sen. John F. Kennedy's run for president in 1960 knows that this used to be not just a Christian country, but a Protestant one. Admittedly, the Constitution makes the United States secular by law, but for most of our history, we have been Protestant by choice.
All that has changed in recent years. We now have a Catholic speaker of the House (John Boehner), a Catholic House minority leader (Nancy Pelosi) and a Catholic vice president (Joe Biden). Six of the nine justices on the Supreme Court are Catholics. And that guy duking it out with Mitt Romney for the GOP nomination? Rick Santorum is Catholic, too.