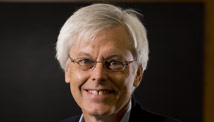 Editor's Note: Stuart Vyse is professor of psychology at Connecticut College and the author of "Believing in Magic: The Psychology of Superstition," which won the American Psychological Association's William James Book Award.
By Stuart Vyse, Special to CNN
Why do we fear today above all other Fridays? On any other Friday we hear the gleeful exclamation of "TGIF." The work week is almost over and playtime is about to begin.
But when Friday the 13th arrives, many of us respond quite differently. Travel arrangements are canceled and doctor appointments are rescheduled. Risky endeavors of all kinds are put off in an effort to avoid tempting fate. Modern Homo sapiens are remarkably sophisticated creatures, capable of writing symphonies, solving the Poincare Conjecture, and inventing Nutella, yet we carry around a number of fears that seem to be more characteristic of our ancient past.
Why? And why do we fear Friday the 13th in particular? There are several reasons.