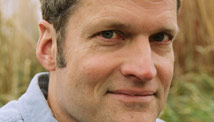 Editor's Note: Stephen Prothero, a Boston University religion scholar and author of "God is Not One: The Eight Rival Religions that Run the World," is a regular CNN Belief Blog contributor.
By Stephen Prothero, Special to CNN
A few years ago a daughter of the Protestant minister Fred Phelps called to ask me if I would serve as an expert witness on her father's behalf in a civil lawsuit.
The controversial case concerned picketing by Phelps' Westboro Baptist Church (WBC) at the Westminster, Maryland, funeral of Lance Corporal Matthew Snyder, who was killed in Iraq in 2006. Brought by Albert Snyder, the father of the deceased soldier, the case accused Phelps and other WBC members with invasion of privacy and the intentional infliction of emotional distress.
Phelps' daughter wanted me to testify about the history of anti-government protests in the United States.